Hello everyone, Chris here with a new blog entry. We've all been apart of a social network. Whether its MySpace, Facebook or Skype, we've all been in one. As new social networks come out, people start to flock over to them. The latest one is Talkbox. We'll talk about that later on. Social networks have had their strong points and low points. There's been controversy and there have been triumphs. For Part 1, we're gonna talk about the 3 giant social networks; MySpace, Facebook and Twitter. Some we're probably fads or trends, but now think of them as a progression of
technology. Also, this won't be a whole history lesson of social networks. So without further ado
, let's start with a place for friends also known as MySpace.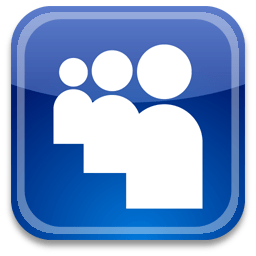 Myspace was probably the best social network when we were 12 years old. MySpace has been around since 2003. The huge gimmick for this website is the ability to customize your profile. Yeah, you can make your profile the way you want it. This can vary from adding music and videos to actually changing the background pictures of your profile. This social network has you basics; the status bar (to say what your doing), messaging, comments bar, etc. This is good. However as we got older, we needed something more mature. That is when Facebook came to the rescue like
Superman saving Lois Lane. When the children of Myspace got older and went to Facebook, that is when MySpace went down. That and there are tons of pedophiles on MySpace. Now, there are probably some people on there (celebrities, musicians, and people who just kept it), but there are a lot of kids on there that usually lie about their age to get on there (and I know that that happens on a lot of other websites). But hey, at least Tom will always be your friend :D
Welcome to Facebook! This came out of nowhere. When everyone fo
und out about this, we ran like Wile E. Coyote towards it. I'm not gonna tell you about the history of Facebook, just watch
The Social Network
. However, the movie make creator Mark Zuckerberg look like an ass. Even after so many years of it being out, it is still very popular. You can do a lot of things on it. This can vary from writing a status and having Facebook have you location in the status to "Liking" several pages, status and much much more. We were waiting for something like this. Soon, a competitor came to challenge Facebook. This challenger was a tiny blue bird. Get ready to tweet this, we're on to Twitter!!!
Here we are, at Twitter. This iconic blue bird has been a competitor of Facebook for a long time. Some people ran over to it, while other stayed on Facebook. This social network was launched in July of 2006. Now can you guess what the gimmick is for this? Can't figure it out? Ok, unless you've been living under 2 rocks for 5 years, a person on twitter writes status or in the twitter world "tweets". And that's all you do. People can reply, retweet, favorite you tweets. There are a lot of celebrities on there and President Barack Obama has one as well. Now during this little battle between Twitter and Facebook, apps like TweetDeck, and Twhirl were created. Now a lot of the twitter apps have a Facebook connection to it. So the battle is over???? But the one thing I want to know is why doesn't MySpace have any apps? Eh... doesn't matter.
In conclusion, these social networks took over the internet very quickly. Some are forgotten (sorry MySpace), while others are extremely popular. In part 2, we'll be talking about video chatting (ooVoo, Skype, Chat Roulette). For now I'm Chris, and that is what I have to say! See you in Part 2!!!